Looking for the best Hair Straighteners in India for a stunning hair look? So, this article is especially for you. The daily salon is not possible for most females because it is more time-consuming to wait for your turn.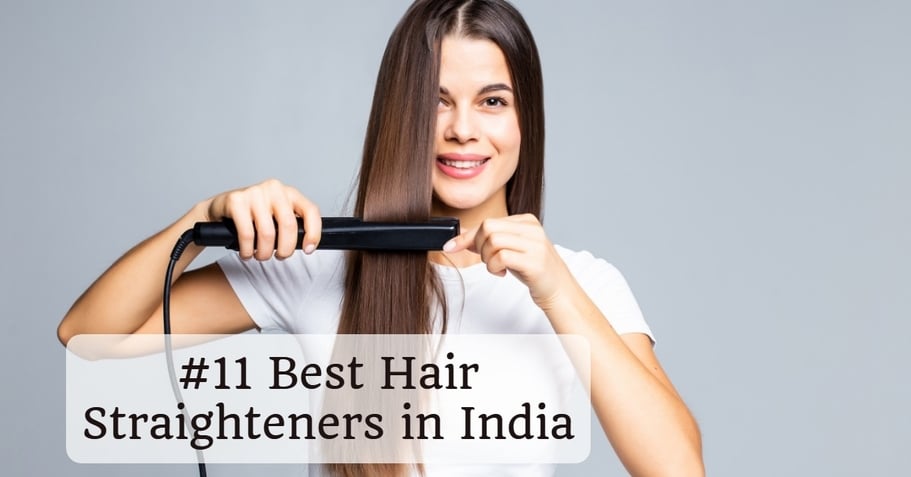 First of all, a warm welcome to you on Gedgetsworld.
Here we present the 11 best hair straighteners in India with proper ranges such as under Rs 1000, Rs 1500, Rs 2000, and Rs 3000. It would be beneficial to choose the best hair straightener.
In this Pandemic, most women prevent themselves from going to the parlor. In fact, some Instagram Influencers, Youtubers, and Internet Entrepreneurs are often using hair straighteners at home. 
You can see how to use a hair straightener step by step in this video.
The Best hair straightener saves you time, money, and unnecessary effort.
So without spending much time, let's understand which hair straightener is best for you.
Our experts have been searching for a few months & finally got the list. So now we are presenting the list of the Top 11 best hair straighteners in India.
So Let's Begin!
Top 5 Best Hair Straighteners in India 2022
| Image | Name | Metal Plates | Temperature | Warranty | Price |
| --- | --- | --- | --- | --- | --- |
| | SYSKA HS6810 Hair Straightener | Ceramic Coated Plates | 190°C – 230°C | 24 Months | Check Price |
| | Havells HS4101 Ceramic Plates Fast Heat-up Hair Straightener | Ceramic coated plates | 185°C – 210°C | 24 Months | Check Price |
| | Philips HP8303 Essential Selfie Straightener | Ceramic Coated Plates | 160°C – 210°C | 24 Months | Check Price |
| | Panasonic EH-HV20-K62B Hair Straightener | Ceramic Coated Plate | 180°C – 240°C | 24 Months | Check Price |
| | Philips Hp8318/00 Temperature Control | Keratin Ceramic Plates | 190°c – 210°c | 24 Months | Check Price |
Best Hair Straighteners in India Under Rs 1000
Did you notice whenever you go to the Salon? They are taking too much time for your turn. Even if you already got an appointment via calls.
In this digital era, time is the most precious asset instead of other things. Presenting the Syska Super Glam hair straightener. This super glam is one of the best and lowest price hair straighteners in India under 1000.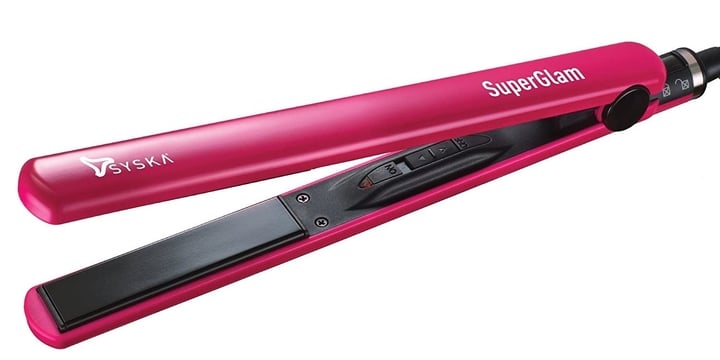 Now you don't need to take salon appointments just one click & get a hair straightener direct to your home. It is easy to use. Just press the slide on the button. Also, easy to transform your hair into glossy, curly & whatever style you want.
Syska Super Glam hair straightener reflects the heat across the ceramic-coated plate. Its ceramic-coated plates help heat fast as well as quickly cool down. Here are some beautiful key features are given below.
Key Features
Ceramic Coated for Smooth Slide
Latest heat balance technology
Suitable Heating Temperature: 190°c – 230°c
Battery: 1 Lithium-ion battery
360° Rotational cord
Warranty: 24 months
Hope the hair straightener's key features enhance your smart buying skill; if not so don't worry. In the below sections, we highlight SYSKA's super glam hair straighteners' advanced features to help make the best decision.
Now stop worrying about damaging your hair, or forgetting to switch off because Syska super glam hair straightener uses the auto-off technique that protects from overheating.
When your mind suddenly changes for a party but your hair looks not suitable for it. So don't worry; its 60-second rapid heating function gives your hair like the party look within a minute. 
A stylish hair look is the diamond of every female. That's why Syska manufacturers use Ceramic Coated for Smooth Slide Plates that give your hair a desirable look.
Syska's super glam hair straightener has been designed keeping in mind the choice of women. In addition, its elements give a stylish look and make it comfortable at the time of use. This pinkish color provides the perfect look for you.
Most of the females would like to carry on traveling. The Simple push-button of this super cool straightener lock the handle easily and make it travel-friendly.
For your complete satisfaction, this hair straightener is lightweight (450g), easy to use, has fast heating, and gives a smooth texture to your hair.
The Latest heat balance technology of this straightener distributes equally heat on the plates. Syska super glam hair straightener operating temperature between 190°c – 230°c.
Here are some advantages & disadvantages of this one of the lowest price hair straighteners in India.
Advantages
Ready to use within 60 seconds
Easy to use, lite weight & fast heating
Very affordable price with a stylish body
Easy to carry on travel
24 months of warranty
Disadvantages
The warranty card can be issued check properly while receiving the product
It doesn't have multiple heating options
Agaro manufacturer design high-quality hair Straightener that gives party looks to your hair. This is also one of the lowest price hair straighteners in India that comes under Rs 1000.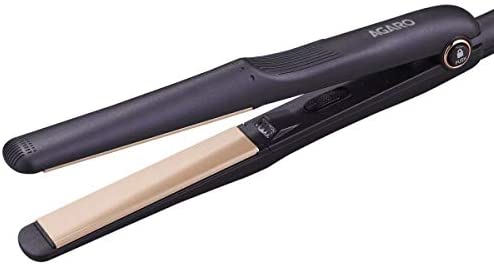 It has used tourmaline-infused ceramic coated plates because it releases negative ions for adding moisture to your hair and staying away from frizz.
Agaro Hair Straightener comes equipped with floating plates that glide your hair smoothly for a versatile and snag-free hairstyle. Have a look at the important key features which help to improve your smart buying skill.
Key Features
Tourmaline-infused ceramic plates
Product weight: 350g
Suitable power voltage: 110v – 240v
LED light for indication
Warranty: 24 months
Note: Don't use on wet hair
Facing the fizzy and curly hair problem. This hair care tool is good to turn curly & frizzy hair into straight & stunning hair.
The 3D floating plates maintain the thickness of your hair & provide the perfect straightness. This Straightener features an instant heat-up that helps to reduce your unnecessary waiting time. Thus, get your favorite party hairstyle within a minute.
The push handles lockable features of this straightener create it stylish & travel-friendly. This straightener's best feature is Instant heat up to 210°c within 100 seconds and ready to use.
Besides, this straightener ensures a twist-free experience with a 360° Swivel cord. All the relevant, valuable information regards the Agaro HS3525 hair straightener is already given above.
Its plates have a better size in dimensions 90 x 20 mm. Hence, it Qualifies in the list of best hair straighteners in India
Now, let's talk about the advantages & disadvantages of this hair straightener.
Advantages
Instant heating system
Good for personal & professional use
Good quality at a low price
Position the lock button
Disadvantages
No temperature controller button
Rozia is a personal care product manufacturer that delivers valuable products to users. Hence, they focus on providing professional appliances such as hair Straighteners.
Its HR740 Hair Straightener is known for crack resistance, low maintenance, lightweight, and better durability. Thus, this is one of the best hair straighteners in India and comes under Rs 1000.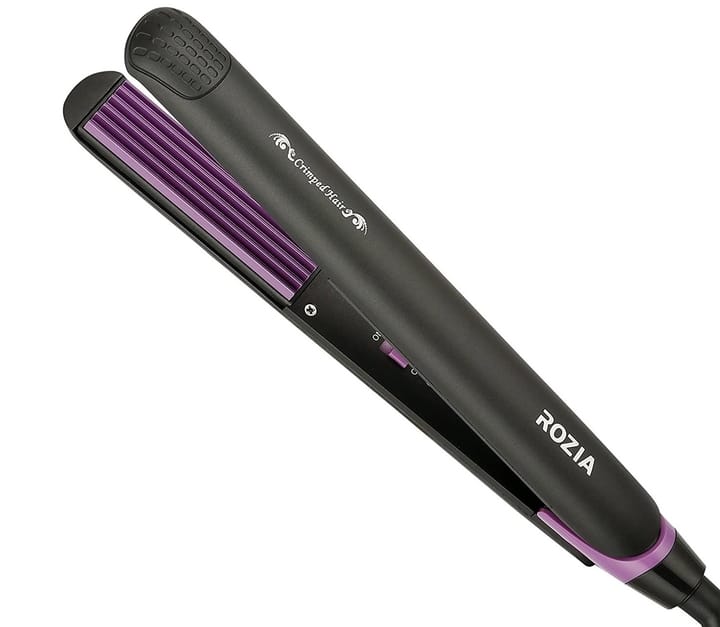 Rozia crimper hair straightener is generally designed for personal and professional users. It has used ceramic-coated plates for maintaining the density of your hair.
Key Features
Ceramic coated plates
Weight: 400g
Power consumption: 220w
Speedy heat up to 200°c
Soft Cord 360° with a length of 1.6m
Warranty: 12 months
Surprisingly, this crimper hair Straightener is another hair tool that comes under Rs 1000. This Hair Straightener can reach 200°c temperature within 100 seconds.
Its Width & Height are 20 x 90 mm that mainly designed for the user's hair friendly. The modern temperature control system is an amazing feature of this Rozia Hair Straightener.
On per users' behalf, the Rozia manufacturer added a temperature control system. Therefore, It is an easy-to-use, on/ off switch with an LED indicator.
There is a 270 mm length of this fuse used in this tool to control on/ off heat. The outer body is made up of fully plastic as well as a grip.
Now, no need to book appointments or wait for your chance in the salon. Order this stylish hair Straightener and be ready to use it.
Here are giving some advantages & disadvantages as per behalf of users' comments.
Advantages
Easy to use like a salon look
Just take 20 to 35 minutes to crimp hair
Much affordable price
Disadvantages
Its holding handle can be heated sometimes.
Best Hair Straighteners in India Under Rs 1500
Getting a stylish hair look is the dream of every female, but weather conditions and pollution levels can drop water on your dream.
Let's present the new Havells HS4101 Hair Straightener that gives you straight and glossy hairstyles. So this straightener well deserves to come on the list of best hair straighteners in India.
Havells HS4101 Hair Straightener's key features are given below to upgrade your smart buying skill.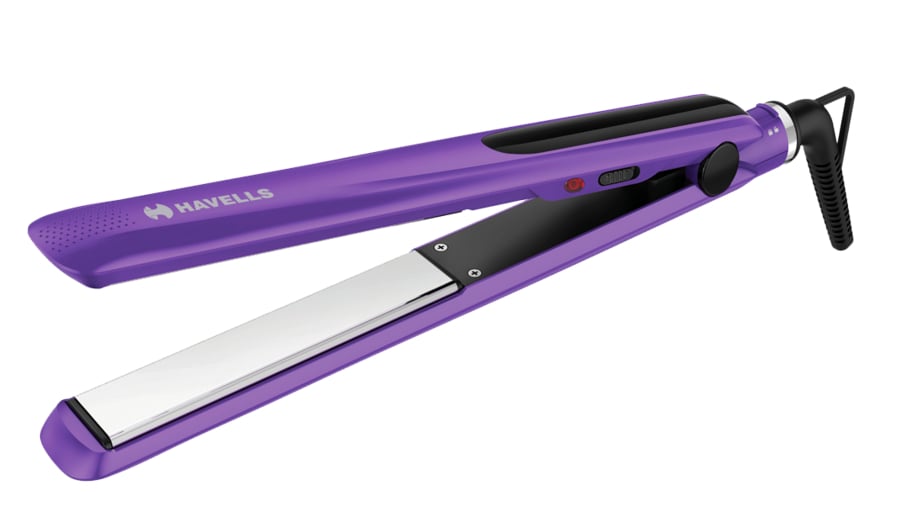 Key Features
Ceramic coated plates
Weight: 350g
Suitable voltages: 100v – 240v
LED light for indication
Plates lock system
Warranty: 24 months
It is equipped with the latest technology such as instant Heatup within 45 sec, floating plates ensuring a smooth slither hairstyle, and a ceramic coating plate for balancing the heat. In other words, ceramic-coated plates well maintained the temperature while straightening.
Getting a stylish & stunning hair look is the most prominent for every woman, especially when they go outdoors.
While traveling, it's important to lock this Straightener well; otherwise, it could be facing a broken issue. Keep in mind that Havells manufacturers added a plate lock feature for user convenience and to keep the Straightener safe.
Getting lock this straightener, you can spin its slide button in a clockwise direction, and for unlocking, spin the anti-clock. This is a user-friendly hair straightener.
This Straightener features a switch on/off power button. If you feel the Straightener is getting more heat than your expected, you can use the switch on/off button.
For long durability, it comes swivel Cord 360° with a hanging loop 1.8m cord length that is more convenient for you.
Besides, its metal plate's size is 25 x 120mm for a good optimal styling temperature of 210°c. The 210°c is the ideal temperature for a shiny and straighten hair look.
We have directly come on this straightener's advantages & disadvantages as per the experts' reviews. It will be more convenient to clear your unnecessary doubts.
Advantages
Best sleek design with perfect color
Auto temperature controller
Get perfectly straight hair
360° rotational long cord
Heat up quickly
Disadvantages
Do not manually temperature setting button instead of using the On/Off button
Sometimes its plastic body can be Heatup if on continuously
Do you ever go to the salon to get a stylish hair look? If yes! Then stop wasting money & time there. Getting the glossy, curly & whatever look you want is an easy job in this Digital Era.
Get Philips hair straightener and ready to use it. The company is known for manufacturing some of the best hair straighteners in India. Now let's elaborate on Philip's hair straightener with its key points.

Philips is one of the oldest & branded electronic products manufacturers. Its HP8303 hair straightener is actually a valuable tool for taking care of your hair.
If you don't have time to prepare the hair, Philips HP 8303 is good enough and easy to use. Their advanced keratin ceramic coated plates are good to provide ultra-smooth gliding & square hair.
Key Features
Advanced Keratin Ceramic coated Plates
Weight: 330g
LED light for indication
Maximum optimum temperature: 210°c
Warranty: 24 months
It has easy to optimize the temperature or minimize friction & get results with less heat exposure for silky and smooth hair. Now enjoy Philips silky care technology.
Its instant heat-up system saves you valuable time and is ready to reach a suitable temperature within 60 seconds. The Philips manufacturer designed this straightener to be suitable for your hair. During using this tool, make sure your hair should not too oily.
Now avoid unusual tangles & feel free to do cord rotation because uses 360°swivel cord rotation technology with 1.6 meters of cord length. 
This straightener is a lightweight hair care tool; you can carry and use it worldwide during travel. Also, It's compatible with 100 to 240 AC voltages.
In the last, the size of the plates is 19 x 85 mm. If you are facing any confusion while using a hair straightener, you can see the video scroll above.
Advantages
Better durability
Cool & fascinating Body design
Easily carry in a handbag
Lightweight straightener
It comes at a suitable price
Disadvantages
No temperature adjust button
Using it for a long time, its body can be heat-up
No lockable facility
Amazon recently launched AmazonBasics Hair Straightener with high-quality components. Do you like to travel so much and worry about your hairstyles? This Hair Straightener is fully traveled-friendly with a handle lock feature.

AmazonBasic hair Straightener comes with floating plates reducing the split end & instant Heatup within 30 seconds.
Key Features
Floating Ceramic Coated plates
Weight: 450g
Lockable handle
On/off switch with power indicator
Auto adjustable temperature 120°c – 200°c
Warranty: 12 months
Their ceramic-coated plates are easy to maintain and have a regular basis of use.
If you want to change your hairstyle into glossy, Curly, or any other, this hair straightener will play a major role.
One of the ideal hair straighteners takes care of short hair and gives a stylish look to you. It can also use as a styling agent for your style bang and curly hair.
AmazonBasics has designed with the best material quality to provide you stylish experience for all kinds of hair.
It features a PTC heater technology that provides a high temperature and adds a controlling circuit to control the temperature for safety and durability.
AmazonBasics' PTC heating technique heats up within 30 sec and is ready to use for an instant hair look.
During banding the hair straightener, people face cord break issues. Now, the solution is a 360° swivel power cord with a hanging loop.
Overall, AmazonBasics Hair Straightener is fully compatible with users and is a user-friendly hair care tool.
Advantages
Cool design with Amazon brand
Affordable price
Easy to use with instant Heatup for 30 seconds
Equipped with a PTC heater
Suitable for all kinds of hair
Disadvantages
While you are receiving the product, check properly.
Best Hair Straighteners in India Under Rs 2000
Wahl hair straightener is good looking and a better quality hair care tool. It has argan oil infuse plates which provide a lengthy, curly, smooth hairstyle.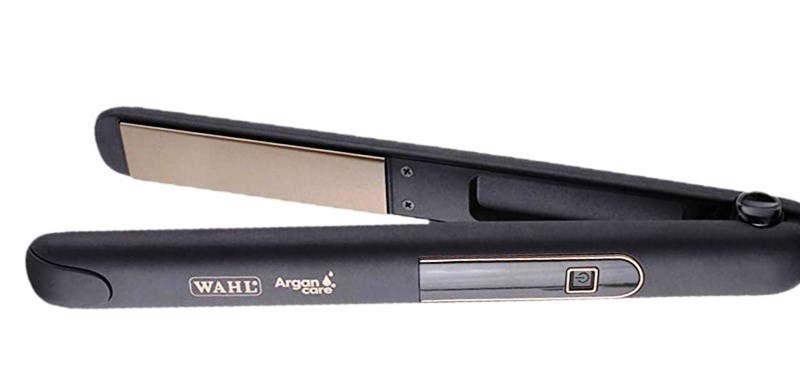 Wahl's hair straightener appearance is fascinating. Most of the time, women can be afraid to use it on wet hair, so this straightener is suitable for both dry and wet hair.
Key Features
Argon oil infuses extra-long plates
Floating plates
Lite weighted: 390g
Handle lockable function
Warranty: 24 months
Before using this straightener, check the temperature setting, and then switch on the straightener button. Argon infuses plates to remove the frizz and make hair shinier.
There is one more good feature that resists heat by using a special heat-resistant material.
If you have forgotten to switch off the straightener, then feel free because the Wahl hair straightener comes with 60 minutes auto-off feature.
Similarly, adjusting the temperature in your control because it has a 3-temperature setting function (low/ medium/ high).
Wahl engineers know the value of your time, that's why they added PTC heating technology.
Still, if you are confusing about this straightener then the rest of the doubt will be clear. As per the user experience, we provide the advantages and disadvantages in the below section.
Advantages
Using for dry and wet hair
Temperature control system
Attractive Straightener body
Auto turns off the system after 60 minutes
Disadvantages
Price can fluctuate
The body can be Heat-up for some time
Best Hair Straighteners in India Under Rs 2500
A stunning hairstyle is always a dream of every single woman. So, presenting the new Philip hair straightener with shiny, smooth hair or shine protection.
Its feature not only fascinates you but gives your hair an instant party look. Most of the females want to be the center of attraction at the party. This straightener allows for preparing a variety of hairstyles at home.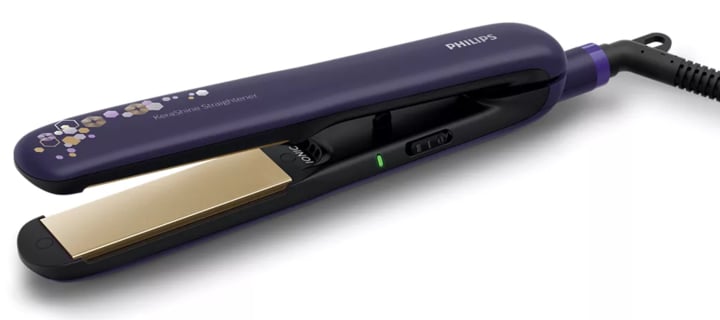 Philip BHS386 hair straightener is an attractive design with keratin ceramic coating ionic plates. While straightening, their plates help to protect your hair and give you a desirable hair look. With the help of silk pro-technology, it fulfills the desire for silky smooth hair.
Besides, their plates optimized temperature, reduce friction level, and low heating exposure results in ultra-smooth gliding ultimate shine. To feel a great hairstyle like out of the salon, look by optimum heat controlling temperature technology.
Key features
Keratin-infused ceramic plates
1.6 meters flexible cord
Instant heating within 60 sec
Easily operate at 110 to 240 voltages
24 months warranty
In this digital world, managing time is such a tough job. In fact, it also becomes tough to find out time to go to the salon. So thank Philip BHS386 hair straightener 60 seconds ultra-fast heat-up technology. Not only does it save you time, but it also saves you money.
It allows for adjusting the perfect temperature from 190°c to 210°c for your convenience. This straightener is easy to control while straightening.
This super cool straightener has a wide professional plate length of 90mm for fast and comfortable straightening. We recommend the Philip BHS386 straightener for those females who have natural dark black thick and shiny hair. In other words, this wider plate's straightener is good for them.
Now avoid worrying about breakage of the tangled wire because this personal care tool is equipped with 1.6-meter swivel cord technology for 360° rotation and maximum flexibility.
Finally, This straightener feels you free to avoid worrying about damaged, frizzy & colored hair. This is functioning very smoothly and completely suitable for all types of hair. The rest of the doubt, their advantages & disadvantage will be clear. 
Advantages
Lightweight (300g)
Eliminates frizz
Wide plates with fast straightening
Ultra smoothing gliding plates
Disadvantages
It can make a sound when heating up
Best Hair Straighteners in India Under Rs 3000
A stylish hair look is the real diamond of every woman but a daily salon can be more expensive and time-consuming. So let's present the killer look Panasonic EH-HV20-K62B hair straightener. As with all other classic straighteners, we've chosen our list of the best hair straighteners in India.
Facing daily hair roughness by outside pollution! This hair straightener offers you prevent atmospheric pollution and also serves you with an awesome stunning hair look. Panasonic EH-HV200 is an evergreen long-lasting curling with color and fade-up from prevention.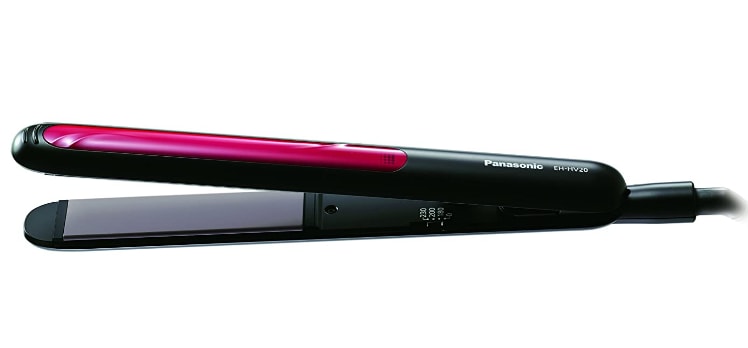 This hair care tool features double styling easy to handle straightener.  It comes with ceramic coating longer size plates that feel like a salon look whenever you use it.
In addition, you can use this straightener as a 2-in-1 hair care tool such as flat iron or curling iron. In other words, effortless, smoothness gets instant hair with this best hair straightener in India at home.
Key features
Ceramic coated plate
Weight: 540g
360° swivel cord with 1.8m length
3-temp section (180°c, 210°c & 230°c)
Warranty: 24 months
Whether you are getting a job, business or housewife, this hair straightener is the perfect tool for your hair. It features a heat distribution plate that easily spread out heat over its plate surface.
With the help of its different temperature settings, the straightener can reach a high temperature within 15 to 60 seconds. Its quick heat-up system saves your waiting time and provides superfast straightening.
Additionally, this hair straightener features 3 temperature modes like 180°c, 210°c, and 230°c. With the help of the temperature mode setting, it becomes so easy to control the temperature.
Getting a curly look is a very popular and desirable hairstyle for every woman. This Panasonic EH-HV20-K62B hair straightener gives easy curly hair look within a single use.
Most of the females face complaints of breakage tangled wire issues. Panasonic designed this straightener to keep in mind users' problems.
This straightener allows its cord to move 360°c with a long wire. It will easily and comfortable to get the desired look.
In the last, Panasonic personal care tools are always the most reliable and easy to operate for the user. They believe to achieve the heart of their users.
Advantages
Fascinating design
Quick heating between 15 to 60 seconds
The 1.8-meter long swivel cord
Disadvantages
Holding grip can be heated sometimes
Wow! Finally, We have reached the last products on the list of our best hair straighteners in India but don't mean least. Philips HP8318/00 hair straightener is a well-designed professional hair straightener suitable for every Indian woman.
This super cool hair care tool is equipped with silk pro care technology. Do you have thick and long hair? Its keratin ceramic coating wider plate serves extra care and minimizes hair damage.

Whenever you go to the salon for your loving hair look, you feel like missing something. Because they probably use a non-professional hair straightener, Philips engineers design their straighteners to keep in mind your lovely hair.
With the help of its wider plates, it is easy to straighten hair within a few seconds. There are so many professional influencers using this hair straightener and getting their desirable hairstyle without going anywhere.
It features 210°c professional heating temperature giving you a stylish look like a salon.
Key Features
Ultra-smooth keratin ceramic plates
Weight: 480g
24 months of warranty
In 2021, time is one of the most prominent assets, especially in this COVID pandemic. So Philips features the instant heat-up straightener that is ready to use within 60 seconds and saves time.   
Philips has designed this straightener with double temperature settings (190°c – 210°c). It is easy to use and convenient while using low & high temperatures.
All straighteners produce negative ions, which eliminate frizzy hair and provide hair smoothness. Besides, it features a 1.8 meters fully flexible cord to avoid unnecessary worrying about wire breakage issues.
Advantages
Instant heat up within 60 seconds
Extra-wide plates
LED light for indication
Locking system
Good for short hair
Disadvantages
Never forget to check the warranty card
Recommended Article: Best Hair Dryers in India
Best Hair Straighteners Brand in India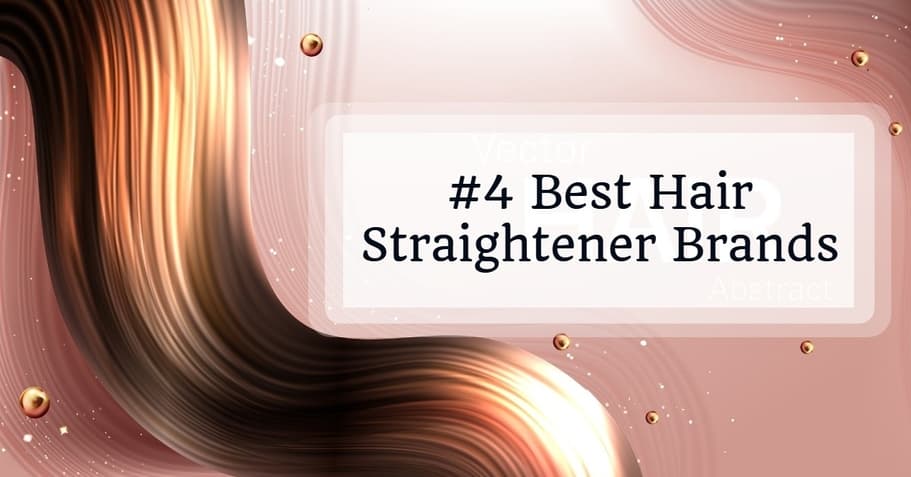 First of all, you need to understand why branded hair straightener is the most important. Obviously, because you are investing to buy the best hair straighteners in India. Even you have the right to know about the best brand in hair straighteners.
Gedgetsworld always reviews only a branded hair straightener because brands give trust, better user experience, and good customer service. Even if any fault is found it gives a quick replacement service.
Now Let's see the 4 most valuable hair straighteners brand.
1. Philips
Philips is a Netherland-based company, its main focus is on health and technology manufacturing products. It is India's leading electronic manufacturing brand. And it is one of the best hair straightener brands in India.
Their hair straighteners are very popular in the Indian market & also work as personal hair care. On the other hand, it minimizes heat damage while making straightening your hair.
Most of the Philips hair straightener plates are made with ceramic coating keratin infusion for better care of your hair. It would be best if you considered it whenever you want to buy a hair straightener.
2. Havells
Havells is one of the oldest growing electrical & FMCG product manufacturer brands in India. It has a huge distribution network for making easy their products delivered at home. There are 6500 employees and 20 thousand trade partners. Havells also the best hair straightener in India for at-home use.
Havells hair straighteners are mostly designed with titanium-coated plates that prevent damage to your hair. This is the second most popular brand in India in the hair straightener industry. So take charge of your hair look with a Havells hair straightener.
3. SYSKA
Syska is an SSK(Shri Shant Kripa) home appliance Pvt Ltd. Last 20 years, the Syska group continue to work on products and services' perfection. In 1989, Syska designed and set up their parental company SSK (Shri Shant Krapa) home and kitchen appliances Pvt Ltd.
Recently, their most priority products are Syska LEDs. Syska became a market leader in the last 3 years; most products solve the users' problems. One of the most popular hair straighteners is not only stylish but user reliable and very suitable in price also. Now without thinking much, you can go for it.
4. AmazonBasics
First of all, who doesn't know Amazon? We know, what do you think? So silly question we are asking, but here we are talking about AmazonBasics. Amazonbasics is a 3rd party manufacturer brand. It means Amazon put up products from somewhere and labels those products then sold them.
Since 2009, AmazonBasic has been expanding its products such as kitchen appliances, personal care, gadgets, and some technology industry products.
Recently, AmazonBasics listed the latest product, such as hair straighteners, on their website. Basically, it is an Amazon product, so the quality is much better than others, but it is not enough to experience in the hair straightener industry.
Overall factors are good. If you want to buy that would really nice decision, but make sure to know its key features, advantages, and disadvantages in our product list.
All these are the best brands on this list. If any new hair straightener listing, we will inform you. You can mention our E-mail ID in the comment section as well as your name.
Buying Guides! Know require things before purchase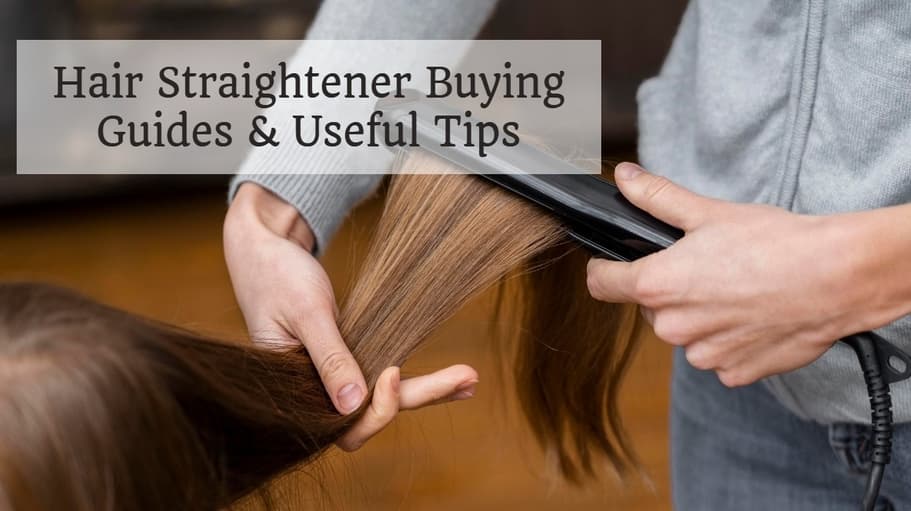 If you are really curious about getting to know the best hair straighteners in India, you should read Buying guides for the best hair straighteners in India. It will help you to develop your smart online buying skill and become an expert.
In other words, there is something else you need to consider, such as:
Hair Types
Suitable Plates
Manufacturer Warranty
Temperature
Width of the Plates
Weight, Shape & Size
Other Useful Features
Frequently Ask Questions
We know you are choosing the best straightener for glossy, curly, and straightening hair, but the question is can you choose the best one without knowing suitable hair types? So let's understand:
Consider Your Beautiful Hair Types
According to research, 76% of females are very curious about their hair's fitness. In fact, branded hair straightener companies design their products not only as user-friendly but health-conscious also. There are 4 hair types given below. Consider it!
Fine Hair.
Thick & Thin Hair.
Curly Hair.
Damaged Hair.
1. Fine Hair
Is your hair fine hair?
When the strands of the hair look thin and weak is called fine hair.
Once again, we repeat the same question. Is your hair fine hair? If yes, then we recommended fewer temperatures of hair straightener.
Make sure the low-temperature from key features above the list of hair straighteners in India. It will work very easily for you.
2. Thick & Thin hair
Most women get some treatments for increasing the thickness of their hair. Did you remember? When we were a child and hair was thicker than nowadays.
Do you have thick hair today?
If yes! Congratulations! And we recommend you high temperatures, wide plates hair straighteners for thick hair. Other straighteners would not be suitable for, in some cases, it can be damaged your hair.
4. Curly hair
When the party will go on tonight, and you want to be the center of attraction at the party. In this case, a branded hair straightener plays a better role. Curly hair requires a specific optimum temperature, more time, and wider ceramic-coated plates. So, during the use of the hair straightener, keep patience in mind.
Now we recommend Havells HS4101 Hair Straightener for curly hair. It is more compatible with curly hair, so go and get ready for the party.
4. Damage hair
There are more than 27% of women suffer from hair damage problems. Gedgetsworld never recommends it for those females, but the rest of the women can use it. You don't need to worry about it while using it.
If 27% of females also want to use. There is no issue firstly, consider it with your hair specialist, then use it. Make sure whatever straightener you are using should be wider and run at low temperatures.
Choose the Plates Based Upon Hair Types
Straighteners' plates play a vital role while using them. At the time of buying, make sure their plates are suitable for your hair. In other words, understand hair straighteners' specific plate size then buy. There is a brief look at straightener plate components, size, and hair suitability. So let's begin.
1. Titanium plates
Why are titanium plates used in hair straighteners?
Titanium is one of the strongest metals and 45% lighter as compared to steel. That's why titanium plates are used in hair straighteners.
It is the same as a high heat conductor that helps faster straightness to the hair. When you require immediate results, these types of titanium-coated plate straighteners will be good for your hair. Titanium is an instant heat conductor metal, and its plates go up faster.
2. Tourmaline Ceramic Plates
Titanium is high-cost metal instead of tourmaline. Most hair straightener manufacturers have used tourmaline-coated plates. On the other hand, a tourmaline-coated plate straightener is much more suitable for thick hair.
Tourmaline is not a single metal. It is a group of metals such as boron, silicate, mineral, etc., but its function & characteristics are the same as titanium. Tourmaline-coated plates same as releasing negative ions that require positive charges. Tourmaline ceramic plate straighteners are good for daily use.
3. Solid Ceramic Coated Plates
Ceramic coating is a liquid polymer and coating chemical bond that creates a layer for hair protection. Basically, it has provided external protection and reduced high maintenance costs.
With the help of ceramic coating, anyone can easily clean the straightener. On the other hand, it is easy to use, better structure and is more reliable for everyone. It can be very easy to hold, control, and divert heat, and is most suitable for frizzy hair.
Manufacturer Warranty
Warranty is one of the most prominent things that the majority of companies served it. Whether any brand or not, it is the duty to serve a reliable warranty. The majority of the brands serve you 12 to 24 months of warranty, such as SYSKA, Philips, Havells, etc.
As per users' satisfaction, no one brand wants to lose your trust. In fact, brands do not only provide a warranty but extend warranty features also. Why warranty? Because it reduces product maintenance cost and obviously it is easy for you.
For your better convenience, we have already mentioned the warranty above in the table.
Temperature
This is the most important feature, so read it with 100% focus.
Hair straightener temperature plays a vital role and makes sure you properly know about your hair types. If you have fine and damaged hair, then a below 290°c iron is most suitable for you.
Normal hair can be ironed between 290°c – 350°c and most thick hair types can be ironed between 350°c – 400°c. No need to go on the extra mile, First begin at a low temperature, then raise it slowly and go for the next level if you have thick hair.
There is no need to buy cheap quality hair straighteners because they can lose the temperature control level. Make sure to read the straightener's key features before purchasing.
Width of the Plates
Plates are the heart of the hair straightener, so choose them carefully. There are different kinds of hair straighteners available in the market, either wide or narrow plates.
It completely depends on your hair shape and size; maybe your hair does not suitable for wide plates of iron. Each of the straighteners reacts based on hair length, thickness, and density.
Although it can be thick hair, then we suggest you to wide plates of the straightener. It will be easy to use for thick hair. As per your convenience, we have given a table, in the below section. It will be easy to understand.
| | |
| --- | --- |
| 5.5 – 6.5 cm Plates | Thick and Long Hair |
| 4 – 5.5 cm Plates | Short and Medium Hair |
| | |
| --- | --- |
| 3 – 4 cm Plates | Short and Too Short Hair |
Weight, Shape & Size
There are different weights, shapes, and sizes of hair straighteners found in the market. But usually, 3WSS (weight/Shape/Size) depends on the user's hair type & holding hand size.
Some users want instant iron in their hair, some take a little more time, and the rest others take a lot of time to prepare stylish hair.
Generally, thick hair can use a wide-size straightener. If your hand is not enough to hold a heavyweight straightener, but your hair is thick and long, then you can go for the lightweight and proper shape and size straightener. On the other hand, heavyweight doesn't create an issue.
Additionally, we recommend a medium shape, size, and lite weight hair straightener for your outing. It will be easy to convey for your trip.
Best Hair Straighteners in India – Other Useful Features
There is some additional useful feature that would you consider before buying your best dream hair straightener. So let's get started,
Heating time
Voltage & watts
Straightener sensors
On/Off (Automatically)
Steam/wet to straight
LED light & Power switch for indication
Straightener Sensors: With the help of Sensor technology, it can easily operate for iron and control the reflection of regular heating. It has saved you time and serves you hustles free hair look.
Voltage & Watts: There is no issue with voltages because of this tool's manufacturers' design at low & high voltages (170v – 290v). Most of the straighteners use less electricity which is 15 to 50 watts.
Heating time: If you are searching hair straightener for a stylish hair look at home, it means obviously you are time conscious guy.
So this is one of the helpful tools for you because it comes with advanced heating technology. This technology helps to heat the straighteners' plates quickly. No require to wait for it.
Automatically On/off System: Automatic on/off system can save electricity, and no need to remember for switching off after using this tool. In fact, it has automatically off due to overheating or any other heat-up issue.
Steam/wet to straight: Straightener plates uses negative ions and sealed the moisture in the hair as well. It has also maintained your hair from frizziness.
LED Light & Power Switch for Indication: The hair straightener comes with an LED light for power indication. With the help of this indication, you can easily know whether it is running or not.
Frequently Asked Questions – Best Hair Straighteners in India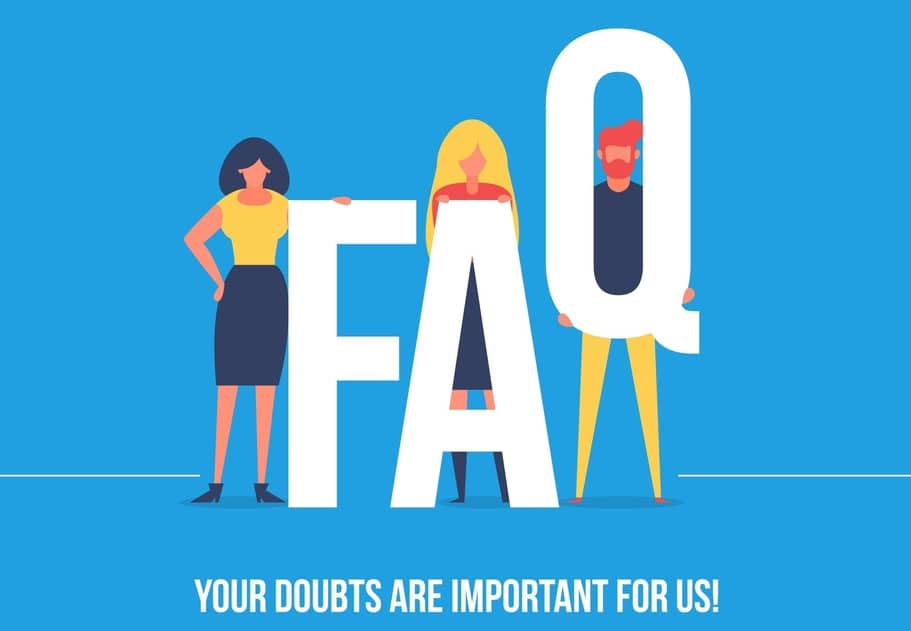 This section covers some questions asked very much by the people and usually do not get their exact answers.
We hope that the answer to your question, which you did not get, can be found in this list.
If you still do not get it, then you can ask us by commenting. We will give you the exact answer.
1. What is the best quality hair straightener?
There are many hair straighteners available in the market, but few can make one of the best brands. You can see it on the list.

1. SYSKA HS6810 Hair Straightener
2. Havells HS4101 Ceramic Plates Fast Heat Hair Straightener
3. Philips HP8303 Essential Selfie Straightener
4. AmazonBasics Hair Straightener
5. VEGA Keratin Glow Hair Straightener (VHSH-20)
6. Hesley GLANZ Hair Straightener
7. Havells HS4152 Titanium Plates Professional Hair Straightener
8. Remington Ceramic Straight 230 Hair Straightener (S3500)
2. Which plate coating is best for hair straighteners?
Usually, it depends on the type of hair. Still, most hair straightener manufacturers use ceramic-coated plates because they are good for reducing hair smoothness and frizz.

Ceramics has the property to hold the heat and distribute it as well. It's good for thin and fine hair. So Ceramic coating plate hair straighteners are good for you.
3. Does using hair straightener damage my hair?
Obviously, yes, Some women require daily hair straightening but the end the result, facing damaged hair. Generally, it damages hair by using high heat of distribution. If you are using it regularly, the low temperature can be enough for healthy hair straightening.
4. Which cordless hair straighteners are the best?
These few cordless branded hair straighteners are enough for making the rock.

1. Lifelong LLPCW18 Travel-Friendly Cordless Hair Straightener
2. BaBylissPRO BNT4093TUC Nano Titanium Vented Ionic Flat Iron
3. NEURO SMOOTH XL 1.5″ STYLING CORDLESS FLAT IRON
4. Havells HS4121 Wide Plate hair straightener
5. Philips HP8316/00 Kerashine Hair Straightener
5. What straighteners do salons use?
By the consideration from hairstylists, hairdressers, and salon experts most recommended these 5 hair straighteners.

1. Remington Ceramic Straight 230 Hair Straightener (S3500)
2. HSI Professional Ceramic Tourmaline Ionic Flat Iron Hair Straightener
3. Hesley GLANZ Hair Straightener
4. Havells HS4152 Titanium Plates Professional Hair Straightener
5. BaByliss Pro Nano Titanium Straightener
6. Is it easy & important to clean my straightener?
Cleaning your straightener is not only important but it also saves your hair while straightening. At the time of cleaning, you can use a small amount of alcohol to easily clean your straighteners. After that towel will be the better option at that time. Make sure; to allow it to dry for a couple of seconds.
If you develop this habit, so there is a strong possibility to run your straightener for long life.
Conclusion – Hair Straighteners India
Finally, we come to the last and we believe you consume a lot and relevant information about the best hair straighteners in India.
We put all important things such as straightener key features, highlights, advantages, and disadvantages. In fact, buyer's guides play a vital role to understand the mechanism of straighteners.
Now, we hope you got an idea of which hair straightener gives you 100% satisfaction. So feel free to purchase your desirable hair straightener from the list of best hair straighteners in India and make your day enjoyable.
Enjoy Your Shopping!
Related Posts: