Imagine! Spending just a single day without drink pure water can be so terrible. Nowadays, the level of water pollution is so high, especially in metropolitan cities. Even it is getting raise day to day life!
So the solution is simple, installing the best water purifiers in India.
In this post, we are present the 11 best water purifiers in India for your loving family. Along with its Advantage & Disadvantages and Key Features.
Moreover, we have also discussed the latest technologies of RO water purifiers that come with UV & UF water filtration that serve your family 100% pure water forever.
We are strongly recommended you read the Buyer's Guide for in-depth information about some technical terms (RO, UV, UF & TDS) as well as developed your online smart buying skills.
---
Top 10 Best Water Purifiers in India for Pure Water
---
So Lets Get Started ➡ ➡ ➡ 
Best Water Purifiers in India 2021
1. Kent 11076 New Grand 8L RO + UV+ UF + TDS Water Purifier
Thinking about the best water purifier that serves not only 100% pure water but also the perfect combination of your sweet home. Then Kent always comes to mind.
This is the first brand that came Indian market with RO water purification technology. Kent is one of the most trusted and largest selling RO water purifiers in India.
Key Features
Model: 11076 new grand
A multi-layer water purification system
Water storage capacity: 8 litres
Water-saving mode
RO + UV + UF + TDS Technology

Power consumption only 60-watt

TDS level adjustment capacity up to 2000ppm
Getting storage the water Kent 11076 New Grand comes with 8 liters of storage tank designed with food-grade plastic. Similarly, it has purified 20 liters of water per hour to supply 100% pure water for your loving family.
Kent New Grand water purifier can effectively remove contaminated water with arsenic, rust, pesticides, and other harmful bacteria or virus. This multi-stage RO water purifier is equipped with a UV and UF filtration system that supply 100% pure water.
Highlights
Most of the houses using water sources such as municipal water, tap water, and borewell water. Kent purification system supply 100% pure water to uses of these water sources with RO+UV+UF technology.
RO+UV+UF technology is excellent, but as you know, all good things have some adverse effects. These also remove the natural minerals which are already presented in the water. But worry not!
Kent engineers found the solution that is the TDS controller. It retains essential natural minerals in drinking water that removed during the RO purification process.
Usually, an RO water purifier wastes too much water; like 3 out of 1-litre water is pure water. Again stay away from worries. Kent comes with a Save Water Technology that reduces the water wastage level and stores more water.
Besides, It features a water level indicator sensor for tracking the purified water available in the water purifier storage tank. Whenever the purified water level decreases, you can switch on the machine.
Suppose you doubt after purchasing the water purifier, no need to worry about after-sales service. There are more than 1500 service centers across the country. Most are dedicated and trained technicians to serve you quality service.
Kent RO water purifier comes with 12 months of free home maintenance warranty and 36 extended services. So feel free to purchase this water purifier for your loving once.
Finally, this transparent Wall-mounted design Kent Grand water purifier is one of the best water purifiers in India comes under Rs 15000 for your home & office use.
Advantages
20 liters of water filter per hour
Save water technology
Satisfactory after-sales service
The large storage tank of 8 liters
Purify all input water sources
Disadvantages
It's a transparent glass design; some people have an issue.
2. HUL Pureit Eco Water Saver 10L Water Purifier
Whenever you visit your relatives' home, they always welcome you by bringing a glass of water. Similarly, you also accept them by getting a glass of water. Did you realize how many toxic substances you have engulfed?
We present a new HUL (Hindustan Unilever) Pureit Eco water purifier with a 10L water storage capacity. This black purifier design with food-grade plastic. HUL Pureit water purifier's design fascinates not only your relative but also care of their health.
This 10 liter of water storage capacity can do easy your work because of its excellent ability. So feel free to receive filter bottles from others. HUL Puriet purifier 10-litre tank capacity is enough for a large family.
Key Features
Model: WPNT600
Technologies for purifying: RO+UV+MF
Water capacity: 10L
24 L/hr water purity
12 Months Warranty with free installation.
This water purifier is such a highest water-saving RO that is 80 glasses of water per day compared to other conventional cleaners. It has excellent purification systems such as ultra violate + reverse osmosis process.
Highlights
These processes help in the 7 stage water purification system and supply 100% pure water. The 7 stage purification system ensures water quality and enriches the eliminated require minerals.
Additionally, this machine comes with double protection. It means ensuring each pure water drop late passes through with a double lock process and supplies you 100% pure & healthy water.
Quality is the priority of HUL products, so they installed an advanced alert system germ kit (filter kit). Before 15 days of the expiration of the filter kit, this system alerts you. After all, health is the priority. After changing the filter kit, the alert system automatically off.
Besides, It is easy to start within 45 to 55 seconds. If you want to fulfill 10 liters tank, just run the machine for 25 to 28 minutes. If you use 600 to 650 TDS water, then after purification of water, you will get below 90 TDS of water, and that's perfect for your health.
HUL Pureit Eco water purifier can be purified water up to 2000 levels of TDS water. Most of the water sources come from less than 2000 TDS levels of moisture. With the above properties, HUL Puriet Eco become one of the best water purifiers brand quality in India.
Advantages!
Smart Double Purity Lock for 100% pure water
Advance alert system for changing filter kit
Large water storage tank
Low power consumption
Disadvantages!
Mostly black color available in the market
3. AO Smith Z8 Green 10 L RO + SCMT Water Purifier
If you think a water purifier filters not only 100% pure water but also the perfect match for your kitchen. Then A. O. Smith Z8 R. O water purifier is a great option.
This water purifier is one of the best water purifiers not only in India but over the globe. This repetitive world-class brand is available in India & equipped with advanced technology. It is India's first Green R.O water purifier.
This AO Smith Plastic Z8 Green RO Water Purifier comes with 12 months of free warranty & service along with its RO Filter Membrane.
Key Features
Model: AO smith Z8
Advance alert system
Easily purify all types of water
Mineralize hot water at 45°C & 80°C
10 liters Big water storage capacity
Night assistant to locate your purifier in the dark
Normal RO water purifier wastes more water than any other technology.
With the innovative advanced recovery technology, this Green A.O Smith Z8 water purifier took the responsibility to waste less water during the water purification process.
Highlights
This machine features advance 7-stages of RO+SCMT (silver charge membrane technology), which filter 100% water bypasses through a 7-stage RO+SCMT purification system.
The source of water in your area is municipal water, groundwater, tap water, etc. The 7 Stages of RO+SCMT technology can eliminate all foreign pathogens such as viruses, bacteria, and other toxic substances from all water sources.
Most of the RO water purifiers are create an issue; at the time of water filtration, it removed essential minerals from pure water.
This GREEN RO water purifier effectively handles the issues with min-tech mineralizer technology. This technology restores the essential minerals in the water and maintains the pH value of the water. Thus, it ensures 100% purity of drinking water.
Additionally, it is capable of saving 2X more water as compared to the standard R.O water purifier. Along with that, it serves pure hot water at dual temperatures, such as 45°C and 80°C.
The desirable double temperature features are enough for making instant baby food, tea, soothing sore throat, etc.
To sum up, this AO Smith Plastic Z8 water purifier comes up with a 10-litre big storage tank that makes it one of the best water purifiers in India for home and office use.
Advantages!
India's first R.O with night assistance mode
12 months of warranty with filter and R.O membrane
Double purified protection with R.O + SCMT technology
It Saves 2X more water than the conventional R.O
Disadvantages!
Make sure it's service center in your city.
4. HUL Pureit copper + mineral RO+UV+MF water purifier
Our forefathers knew that storing the water in a copper vessel boost immunity & glow the human body.
Similarly, Ayurveda also suggests that water stores in any copper vessel can balance all the three Doshas (Energies) in the human body, such as Vata (Energy of movement), Pitta (Energy of digestion/metabolism) and Kapha (Energy of lubrication/structure).
Therefore, the HUL Pureit water purifier specially designed to implement the same principle during the water purification process.
HUL Purified Water Purifier now comes with copper + Mineral RO that is a RO water purifier used to add the goodness of copper in 100% RO Purified water. This machine filtered 65% of water & the rest 35% of wastewater.
Key Features
Model: Copper+Mineral RO+UV+MF
Fascinating body design
RO + UV + MF Minerals
8 liters water tank capacity
Food grade engineered plastic Storage tank
HUL purifier can uses for TDS up to 2000 ppm
HUL Pureit Water purifier is a smart machine that comes with an auto cleaning system to ensure the freshness level of copper at all times. This is good enough because of the medical benefits.
Highlights
This appliance feature seven stage-purification systems that are pre-sediment filtration. This will eliminate solids impurities such as harmful elements, dust, and toxics.
Along with the seven stages, RO+UV+MF purifies the water level & serves gladness to the body. Moreover, its unique 99.8 % pure Copper Charge advanced Technology adds charging elements into the water for your goodness.
Besides, this machine features a Pre-RO carbon filter that helps clean the water, removing foul odour and inorganic waste. Its mesh filter can easily trap the pollutant materials.
RO membrane filter ensures the removal of heavy metal impurities.
UV reactor to remove viruses, bacteria, and other microorganisms by UV light.
Post-RO carbon filter that increases the taste of water.
Microfilter membrane (MF) that is purifying harmful Bacteria, viruses, etc.
There is another feature in this water purifier, such as the dual water dispensing option. You can quickly get Pure and Copper charge RO water that serves the best qualities of copper.
Moreover, This machine ensures the right amount of immunity-boosting with copper charge in every glass of water.
In the last, HUL Pureit also comes with a double purity lock. It ensures the purity of water and doesn't pass through even a single unhealthy drop of water. Thus, end the result you get healthy & 100% pure water.
It has 8 Liters of a big water storage tank that is sufficient for the medium Indian family. With all this quality, this machine is also the best for water purifiers in India. It has 12 months of a home warranty.
Advantages!
7 stage water purification with RO+UV+MF technology.
Dual water dispensing option.
Immunity-boosting copper charge.
Disadvantages!
This R.O will not work without electricity.
5. Livpure Zinger Smart 70% water recovery Water Purifier
There are so many water purifiers available in the market, but the Livpure Zinger Smart water purifier brand is different. Its super-cool design not only attracts you but your relatives too whenever they will come at your home.
Some appliances are so popular in the Indian market such as Livpure coffee maker, air fryer, and microwave oven.
This Livpure Zinger smart mineralizer water purifier has advance & unique features. Therefore, It comes into the list as one of the best water purifiers in India.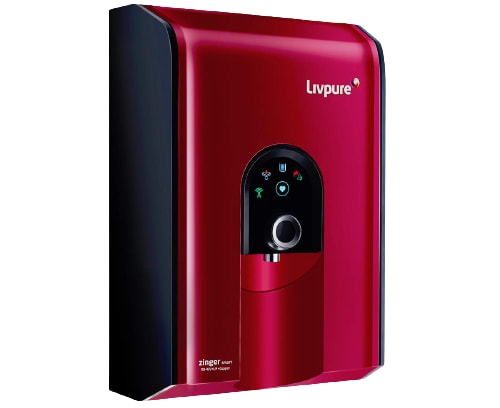 A water purifier can purify more than 50 liters of pure water. This Livpure Zinger smart purifier has an excellent capacity. This super-cool water purifier can also purify 70% of water.
The rest of the 30% water you can use for clothes washing, utensil cleaning, gardening, etc.
Key Features
Model: LIV-ZINGER-SMART HR60
Water Storage Capacity: 6.5 litres
Technologies: RO, UV, UF, Mineralizer with Copper
Recovery of 70% water
Take 40 minutes for the complete fill-up
Warranty: 12 Months of manufacture
Livpure HR60 became the world's number-1 water purifier that stores 20,000 litres of water each year because of mineralizer + copper cartridge + RO + UV + UF technologies.
Highlights
Copper is a good source of boosting immunity and human body gladness. Its copper cartridge technique adds a tiny amount of natural copper into the water. Our forefathers used this technique in the ancient era.
The combination of the 7-stage of the purification process and copper cartridge technique improves the digestion system. It also serves 100% pure & healthy water free from harmful bacteria, viruses, and other particles.
There are some interactive features such as LED display, in-tank UV sterilization, RO's indicator protectors. These features also help in the water purification process.
Besides, this purifier comes with a daily or total water consumption tracking system. Along with This water, the cleaner comes with a mobile application that can control & efficiently operate the system.
Similarly, free from unnecessary leakage issues because Livpure HR60 engineers installed auto flash & leakage sensors. So feel free to use it for long life.
Moreover, it can purify any water source (Tap, tank & borewell water) every time because of an installed 1500 TDS membrane.
During the water purification process, all water purifiers also eliminate natural minerals. Its mineralization feature requires minerals to become more tasty & healthy to fulfil the minerals' requirements.
Lastly, with these qualities, this Livpure zinger smart 6.5 litres electric copper water purifier is listed as the Best water purifiers in India.
Advantages
Lite weight for your incredible kitchen
The fascinating design also attracts your relatives
It can store 20 thousand of 100% pure water every year
Free installation provided by Livpure manufacturer
6. Kent Ace Mineral 7L 60-Watt RO+UV+UF Water Purifier
Kent is the most Certified and Award-winning brand in the world. With its attractive look and advanced features come in the list of best water purifiers in India.
This white and aquamarine water purifier's tank capacity 7 Liters. Similarly, it is made up of ABS food-grade plastic that ensures a long-lasting and unbroken body.
Key features
Double RO+UV+UF purification technology
7 litres of the big storage tank
Most certified and awarded brand
RO technology with TDS controller
Purify different source of water
Mineral RO technology
Kent Ace Mineral 7-Litre water purifier has a 12 months comprehensive warranty and a vast 36 months of free service. So the Kent Ace Mineral water purifier is one of the best water purifiers under 20,000 in the water purifier industry.
Highlights
Kent Ace mineral water purifier comes with double purification technology of RO+ UV+ UF.
Firstly, UV and UF technology remove every bacteria and virus from the water, but both the technology is not as effective for the heavy element.
Secondly, RO technology kills all types of heavy metals like lead, arsenic, fluoride, and many others from water to get pure and healthy water.
The TDS controller provides the best result to hold the natural minerals in the purified water removed during RO purification. After all, you get 100% fresh and tasty drinking water forever.
Due to the double purification technology of RO+ UV+ UF, It can purify any water, irrespective of the water source in your locality.
Lastly, the product comes with free installation by the manufacturer. You can call the manufacturer's customer support number at 9278912345 for free installation and information.
Advantages
The double purification of RO+UV+UF technology
Consume very little 60-watt electricity
Worlds most certified and awarded winning brand
1 year of warranty and has 3 years free service
7. LG Puricare WW150NP RO + UV Water purifier
When we talk about the best water purifiers in India, so how can we forget the market leader. L.G. is the best brand in the market of consumer electronics. Its extraordinary success is measured because every second house in India using L.G. products in their home.
L.G. air conditioners, water purifiers, and Washing machines are highly successful in winning the consumers' trust in India. When talking about LG water purifiers, they achieved massive success in the Indian market.
Key features
Model: LG Puricare WW150NP
Dual Protection Stainless Steel Tank
Used for TDS up to 2000 ppm
5 multi-stage RO water purification
This L.G. WW150NP super cool water purifier design with high stainless steel material is more hygienic than plastic and any other materials.
Moreover, the tank of this water purifier equipped with dual protection seal that holds the freshness of water or reduces the bacteria and algae's growth.
Highlights
This L.G. water purifier has 5 multi-stage RO water purification systems. It helps to supply 100% safe and healthy water by removing viruses, bacteria, and other harmful contaminants.
Along with 100% water purification, this machine uses a digital sterilizing hygienic method without using harmful chemicals.
LG water purifier uses Digital Sterilizing that is the most hygienic method to purifying the water without using any harmful chemicals.
During the water purification, most of the machine eliminates mineral also. For completion of water mineral level, the L.G engineer installed a mineral booster in this machine. Mineral booster adds the minerals and makes the water 100% pure & healthy.
Moreover, this machine equipped with a Smart Display that is effectively designed to show power level, filter change time, and tank water level.
Therefore, this smart water purifier is not the only supply of 100% healthy and safe water but also maintain water purity forever.
At last, it comes with 12 months of machine warranty and 120 months of stainless steel water tank free service. With all the above properties, this L.G also comes in the list of best water purifiers in India.
Advantages
Dual Protection Stainless Steel material Tank
Dual water purifying protection system
Use of Digital Sterilizing method to purify the water
Equipped with Mineral Booster filter
Disadvantages
Make sure, the service centre in your city.
8. Havells Max 8-liters RO+UV+Mineralizer Water Purifier
Did you hear a quote! An apple a day keeps doctors away. Similarly, drink pure water also keep the doctor away for long life—this list, presenting the best water purifiers in India.
Havells is a brand in the electric appliances market that grows itself as a good water range with 100% RO & UV purification within a short time.
This brand came to India two decades ago. Its most popular appliances hair straighteners, water purifiers, hairdryers, and some other electrical products.
Havells max R.O + U.V Water Purifier comes with many functions such as R.O + U.V mineralizer, revitalizer, and last excellent design. Its beauty and 8-Litre storage tank make your kitchen ideal.
Key Features
RO + UV technology
Mineralizer function
Magnificent design
8-litres of the big storage tank
12 months of free home warranty
Used TDS up to 2000 ppm
It comes with a suitable stylish design if you haven't enough space in your kitchen. Havells water purifier is such a great water purifier to place in your kitchen's any corner easily.
Highlights
Havells max RO 7 stage purification system is enough to remove the foreign impurity particle (virus, bacteria, dust, algae, etc.) with RO & UV technology.
Havells Max water purifier can quickly purify any input water source such as tap water, municipal supply water, and Borewell water because of RO technology.
This technology is the only technique in the market that sterilized toxic substances from water.
Every technology has its pons & cons. Same as using RO technology, it removes essential natural minerals from the water during purification. As a result, can be many health issues. Don't worried!
This Kent Max water purifier comes with a wonderful solution that is a mineralizer. This Mineralizer re-added the needy natural minerals in the water.
Additionally, This machine maintains the water pH value that retains vital minerals and improves the taste or quality of 100% filtered water.
You can easily monitor the water purification process because of an intelligent i-Protector that ensures water purity without any mistake.
Along with this water purification system is consuming a little power. Hence, it perfectly runs on the voltage range of between 220V and 240V.
Each of the water purifiers filters only 40% of total water, including Havells max. The rest of the water is waste during the water purification process.
Therefore, Havells manufacturers issued the guideline to use wastewater to wash utensils, clothes, gardens, and other works. Havells Max water purifier qualified as one of the best water purifiers in India with all these properties.
Advantages
7-stage purification system
Electrical protection system
Intelligent iProtector
Disadvantages
Some time its motor can be create issue.
9. Eureka Forbes AquaSure from Aquaguard 7L water purifier
Eureka Forbes is one of the earlier manufacturers of water purification equipment in India. The company provides high-quality consumer goods for over 37 years. Eureka Forbes is one of the best water purifiers not only in India but in entire Asia.
It is the trusted water purifier in India's 15 Million Mothers and their families for providing 100% pure and healthy drinking water.
Key Features
Model: Amaze RO+UV+UF+MTD
RO + UV technology
Advance MTDS controller
The capacity of 7 liters

Energy-saving mode

Smart purifier LED indicator
This kitchen appliance is equipped with 6 stage water purification process capable of supplying 100% crystal clear and healthy water. AquaSure Amaze is also qualified to purify all kinds of water sources such as tap water, pond water, supply, etc.
Highlights
AquaSure Amaze water purifier has Energy saving mode that automatically switches the power supply once the storage tank gets full.
Besides, this machine can purify all irrespective water sources such as borewell water, municipal water, tap water, etc.
Similarly, it uses advanced technologies such as RO + UV + MTDS. These technologies kill all contaminants and supply 100% pure, tasty, and healthy water.
First of all, the RO technology kills all types of contaminants from the water, such as viruses, bacteria, protozoa, and other harmful elements.
If they still exist, UV technology will permanently hit the UV rays to kill the viruses and bacteria. Due to these processes, natural minerals are also destroyed. But don't worry!
AquaSure Amaze purifier comes with advanced MTDS technology. This technology helps to restore essential natural minerals such as magnesium, calcium, potassium, etc.
The advanced MTDS technology is such a great feature to adjust the water taste based on the water source in your areas.
Also, this sleek and compact design water purifier features a smart LED indicator signal. This feature mainly works when Power On, purification on, and a tank full.
Lastly, Eureka Forbes AquaSure from Aquaguard Delight water purifier is one of the best water purifiers comes under Rs 10,000. To become the heart of 15 million mother trust, AquaSure Amaze placed one of the best water purifiers in India.
Advantages
Large 7 litres storage tank
Automatic switch-off once the tank full
Water purifies with RO + UV + MTDS technology
6 stage purification process
10. V-Guard Zenora pH Balancer Water Purifier
Parents always care about their children's health. The water pollution level is getting rise day to day life especially in metropolitan cities.
So the better solution is a V-guard water purifier. V-Guard is most trusted Indian brand which beliefs to build the relationship.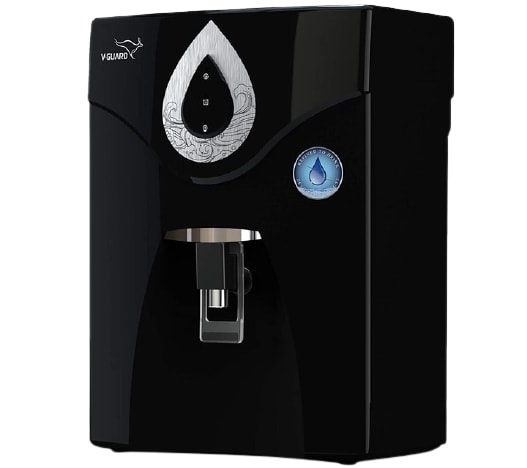 V-guard Zenora pH balancer water purifier is most compatible with all water types such as borewell, tank, and municipal water. This machine can easy to filter these complex water sources. Some exciting features are given below.
Key features
Model: Zenora
RO, UV, & MB technology
Power source corded electric
Water tank capacity: 7L
Warranty: 12 Months of free home service
Delivering 100% pure water is the only responsibility of the V-guard manufacturer. Therefore, this V-guard water purifier comes with 8 stage water purification process & pH balancer.
Highlights
Similarly, double layer protection passes through RO + UV can help to purify water. Bypasses through the double layer water protection process (Pre & Post-treatment), this machine delivered natural & taste water.
Along with this, this water purifier is a world-class RO membrane that is suitable for wide surface area, better flow, and higher efficiency. Same as, it is capable of removing high TDS water, Heavy metals, and other microbes.
The V-guard purifier has a next-generation UV chamber design with a unique glass channel which means the water never touches metal. For staying away from UV infection, added an extra layer in the UV chamber.
It has long-lasting three significant dirt pre-covered filters that enough to reduce turbidity or protect sensitive RO membrane & electric parts along with reliving natural water taste.
Besides, its innovative LED indicators indicate you whenever the tank got full, purification on, and low-pressure alert.
Last, It has the free replacement of 2 pre-filters, two pre-emptive maintenance services, free visit installation. Hence, the V-guard Zenora water purifier is one of the best water purifiers in India under Rs 12,000.
Advantages
Free external pre-filter
Can be filtered water TDS up to 2000
Free Installation & Entire India support
Made to design keep in mind Indian water condition
Disadvantages
Its motor can be noisy if you do not maintain it properly.
Buyers' Guide of Best Water Purifiers in India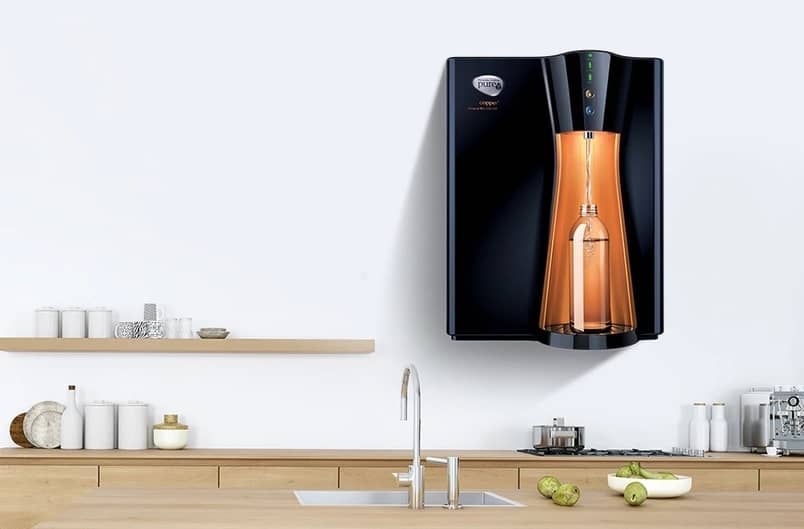 Need of the best water purifiers in India
Can you imagine life without water? Safe drinking water is a basic need for all humans. The human body is made with 70% of water.
Moreover, there is 73% of Earth's surface cover with water. But the problem is 97% of water found in salt or impure form, and the rest of 3% are safe & drinkable. Besides, it has been said by many great people that drinking water will be the cause of the III World war.
According to the W.H.O (World Health Organization) reports. There are 80% of diseases such as cholera, diarrhea, typhoid, and hepatitis are born in the water.
Another report from NITI Aayog (National Institute of transforming India), each year, between 4 to 5 lakhs of children under 5-years die in India from diarrhea.
In India, 90% of the rural & 30% of urban depend on impure surface water and underground water.
The boiling process can kill harmful bacteria, viruses, germ, and other microbes from the water. But this process also changes the water flavor, taste and unable to remove saltiness from the water. Thus, a water purifier is such a great option to serve 100% pure & healthy water.
Still, you think! Drinking 100% pure & healthy water is your responsibility? Also, serve the water to your children with one of the best water purifiers in India.
How Water Purifier Functioning?
Sediment Filter
The sediment filter is the first level of the water filtration process, which is not placed inside the RO water purifier machine. A sediment filter is like a net that catches the particles that are traveling in your water.
A sediment filter can efficiently remove visible particles such as dirt, sand, dust, and debris. These are macro-particles that can easily catch because of their size of more than 0.6 μ. Sediment filters also remove turbidity & amount of chlorine from water.
This is the first and important level of water treatment systems. If the water contains any micro & macro containments, it can easily remove them.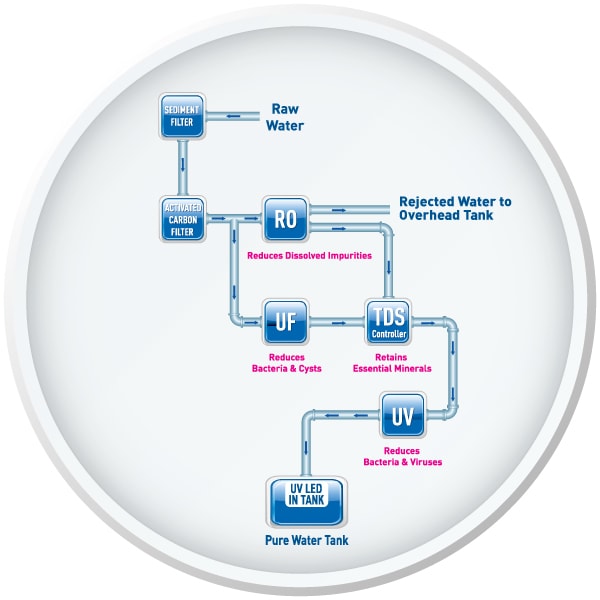 Pre-Activated Carbon Filter
It is the second level of the water filtration process. In this process, the water passes through an activated filter to remove chlorine and impure micro-organism such as pesticides. It is also ideal to removes bad taste and odor from water.
Ultra-Filtration Stage
Ultrafiltration (UF) is the third stage of water filtration. Under this process, the water passes through 0.01 μm tiny pores of the UF membrane to remove contaminating bacteria, viruses, algae, pollen, etc.
Reverse Osmosis Stage
Reverse Osmosis (RO) is the fourth and crucial stage of the water purification process. Under this process, the water passes through UF Purified water to the RO membrane to remove all the water TDS.
In this phase, Water passes through from RO filter's semi-permeable membrane by full water pressure.
This semi-permeable membrane made of synthetic plastic material which removes sodium, chlorine, calcium, and macro-organism/particles like bacteria, viruses, urea, glucose, etc.
Ultraviolet Purification
Ultraviolet Purification (UV) stage is the fifth and proven water filtration technology. In this process, there are UV light hits on harmful bacteria and viruses in the water. In other words, UV light kills microbes by exposing the water to the right light wavelength.
As a result, it destroyed bacteria, fungi, protozoa, and viruses from the water. At the end of the ultraviolet purification process, you will get fresh and pure water.
Post-Activated Carbon Filter
Post-activated carbon filter is the sixth stage of water filtration.
In the final analysis, the water passes through a Post-activated carbon filter & significant contaminants eliminate from the water.
In the last, it is supplying 100% pure water and also improved the water taste. Now the pure water is ready for drinking, cooking, showering, and other home uses.
T.D.S Controller
The TDS controller is the screw shape tool used to control the salts' level and maintain the pH level of the purified water. As a result, It supplies tasty and healthy water for drink.
Mineraliser
The function of the mineralizer supplies essential minerals that are lost during the RO purification process. The mineralizer is the best and most effective way to replenish the vital minerals compared to the TDS controller.
Water Purification Technologies
Get to know about the latest technology of water purifiers will develop your water purifier online buying skills.
There are 3 types of water purification techniques such as RO (Reverse Osmosis), UV (Ultra-Violet), and UF (Ultra-filtration).
Each of them is different from others and has some specialization or benefits. Getting in-depth information about each technology for work progress.
1. RO – Reverse Osmosis water purification technology
Reverse osmosis is a water purification process or technology that removes heavy contaminants from the water with water pressure through a semi-permeable membrane.
The water molecules go through a semi-permeable membrane in force of pressure uses by RO technology.
Under this RO water purification technology, Under RO water purification technology, it is surely removed each harmful contaminant from the water. The rest of the result will get crystal clear, tasty, and 100% pure water.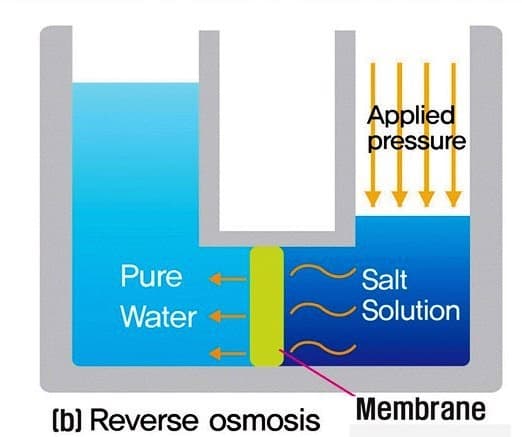 RO is the only technology capable of removing harmful contaminants (lead, arsenic, mercury, fluoride, and chlorine) present in the water. These contaminants are most responsible for water hardness.
Therefore, with RO technology, you can filter any water source such as groundwater, seawater, tank water, etc.
The conventional RO water purifiers have a 25% water recovery. It means when you load 4-glasses of water. It filtered & supply 1-glass of water. Hence, The latest RO technology supplies you with 50% of purified water.
Besides, This R.O. water purifier's latest technology is more capable of purifier water from heavy contaminants such as pesticides, fluorides, and some toxic fungi.
All water purifier brands extract wastewater. As per their guideline, you can use extracted water to wash the clothes, clean the utensil, and other routine works.
2. UV – Ultraviolet water purification technology
Ultraviolet purification is a powerful method to eliminate harmful microorganisms like bacteria and viruses from water.
First of all, this water purification technology is much better than other water purification technology. It is because of emitting ultraviolet rays to kill harmful micro-organism. These UV rays produce from UV electric bulbs installed in the water purifier.
Moreover, UV purification is a more effective method to kill most complex components and toxic micro & macro-organisms.
This UV water purification technology requires consuming just 60 watts of electricity to perform well.
Process of UV purification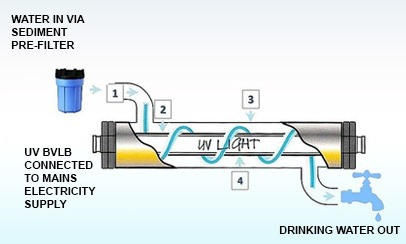 Under the UV purification process, whenever water passes through from the UV filtration tube. Immediately UV electric bulb produces UV rays to break down harmful organisms' genetic codes (DNA) and ultimately destroy them.
The UV purification technology is ideal for killing 99.9% of destructive microorganisms without including any chemical or changing the water taste.
Purified water from UV technology is 100% pure, tasty, and naturally safe.
Everything has its advantages & disadvantage. Similarly, the UV purification technique has their burden that is unable to clean toxic components such as lead, fluoride, pesticides, and arsenic from water.
But don't worry, Reverse osmosis (RO) technology can clean these toxic components.
3. UF – Ultra Filtration water purification technology
Ultra-filtration (UF) water purification technology can also remove harmful organisms & contaminants like bacteria, viruses, parasites, mud, and dirt present in the water.
For purification of these contaminants & organisms, there is no chemical or electricity required.
Ultra-filtration (UF) water purification technology is ideal for retaining minerals from the water. As a result, it saved extra costs during water filtration.
Similarly, the Ultrafiltration water purification technique cannot clean toxic components (lead, pesticides, fluoride, and arsenic) from water.
Process of UF purification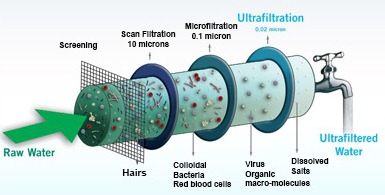 The functioning of RO & UF technology is almost the same because both technologies using a membrane to eliminate toxic contaminants.
If you compare the functions between UF & RO, it's pretty different. Let's understand how?
UF water filtration technology uses the 0.02μm size of the fiber membrane whenever the water passes through by force from 0.02μm the size of the fiber membrane.
This membrane extracts toxic components that were presented in the water. Hence, final result, you get pure & clean water.
What is TDS (Totally Dissolved Solids)?
TDS means total dissolved solids. It is nothing but some inorganic salt (calcium, magnesium, potassium, sodium, and chloride) and some other micro-organism in water.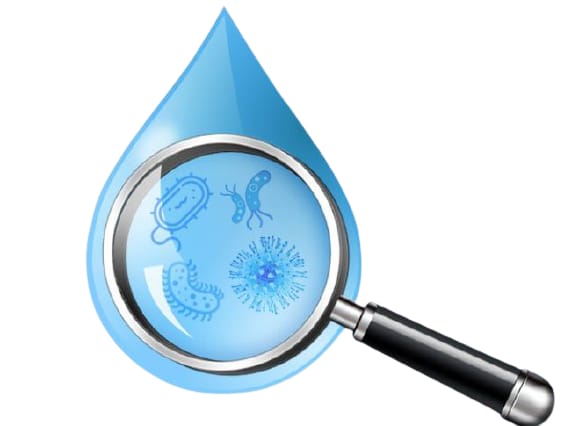 Therefore, it comes from natural sources, sewage, urban development, industrial wastewater, and chemical used in farming processes.
The important thing is that your drinking water should have a perfect level of TDS, neither high nor low. Whenever the TDS level decreases, then the water becomes tasteless. In other words, strong possibility to see harmful contaminants.
So now the question is that, which TDS level of water is healthy for us? Let's understand in the table below.
| | |
| --- | --- |
| TDS Level MG/LTR | Result |
| less than 150 | Fantastic |
| | |
| --- | --- |
| 150-250 | Good for human consumption |
| 250-300 | Not good for human consumption |
| | |
| --- | --- |
| 300-500 | Unfit for drinking |
| Above 1200 | Unacceptable |
How to Check the TDS in water?
The answer is simple; you need a TDS Meter to measure the TDS level in the water. You can also select the best and affordable TDS meter from Amazon under Rs 500.
As you got a TDS meter, then On and dip into the water. Suppose it identified that your input water is 200 TDS level.
As per the table, this water TDS level is healthy to drink. Make sure neither the water TDS level over the 250 nor included harmful components.
Besides, you should have proper information about the guidelines for safe drinking water in India. To avoid this situation and ensure good health, we recommend using an RO water purifier in your home.
Quality of water in your location
You must constantly aware of this question that what is the quality of water in my location? There are mainly two sources of water: surface water and groundwater.
Surface (soft) Water is the water that comes from lakes, rivers, and reservoirs.
Groundwater (hard water) is the water that comes from under the surface of the earth.
Groundwater is harder than surface water because its TDS (total dissolved solids) is higher than 1000ml/liter.
If your locality water's TDS level is higher than 500ml/liters, you should go for an RO water purifier. If the TDS level is less than 500ml/liters, then a UV water purifier is an excellent choice for you, rather than going for an RO water purifier.
At last, when water is highly polluted, and the TDS level of the water purifier is also higher, then go for RO+UV water purifier.
Different water sources – Best water purifiers in India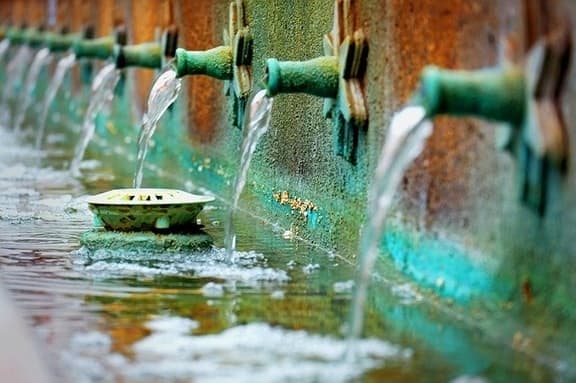 Life is not possible without water. All the living things in this world require water for evolution and reproduction. As you already know, 75 % of our body is made up of water. This is why water is the most important factor for living on earth.
There are mainly two types of water sources in the world such as surface water and groundwater. The surface water sources are rivers, lakes, reservoirs, ocean, and sea.
Second, groundwater is the primary source of many world populations and impure water source.
The familiar water sources in India are Municipal Corporation water, Borewell or Groundwater, river, lakes, or pound.
Each water source has many different impurities that require different types of water purification systems.
Causes of Water Pollution
Nowadays, water pollution is one of the worst challenges which getting increases day by day life.
Existence of water pollution
Water pollution comes into existence when harmful toxins materials come to contact with the river, lake, ocean, reservoirs, etc. End result, these water sources are contaminated with toxic substances & harmful micro-organism.
Besides, there are some water pollution sources like Industrial waste, domestic waste, and radioactive waste, and population growth, excessive use of pesticides, fertilizers, and leakage from water tanks. These are the 85% causes of water pollution.
Types of the storage tank
Make sure, the storage of fresh & pure water, it is important to check the quality of water tank material. Nowadays, most water purifier brands come equipped with ABC food Grade plastic, and their tank made with high stainless steel that ensures water purity and durability.
Water Recovery of water purifiers
Usually, all the RO water purifiers extract wastewater after purified water. The conventional RO water purifiers have a 25% pure water recovery. On the basis of the latest water purifier technology, there is 50% of pure water recovery.
Generally, each of the water purifiers extracted wastewater, but as per their guideline & recommendation. You can use extracted water for gardening, clothes washing, and home & kitchen cleaning.
Gedgetsworld always recommends selecting one of the best and equipped with the latest technology RO water purifiers in India.
Purification Capacity of water purifiers
Most of the RO water purifier brands provide you a purification range between 12 to 15 liters per hour. However, some top models offer purification capacity up to 20 liters per hour or higher.
Before selecting the best water purifier first, calculate your daily water consumption requirement then decided to choose your desirable brands.
Always keep in mind members of your family and their drinking water requirements will clear what water purifier is such lovely for your loving family.
Best Water Purifiers in India – Frequently Asked Questions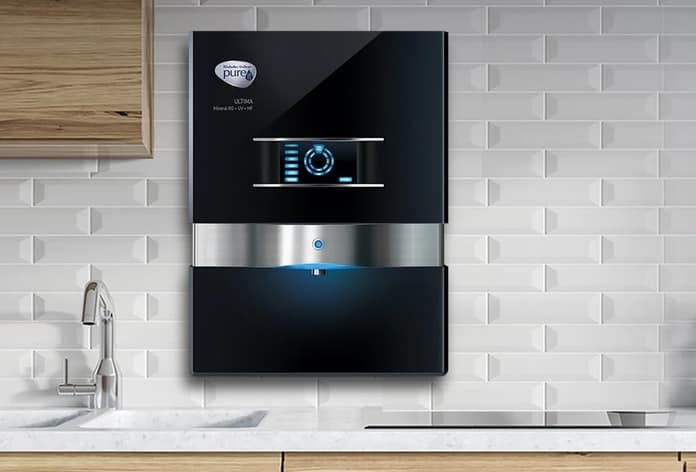 1. Does boiling water remove TDS?
Boiling water doesn't eliminate the TDS. But, It is an excellent way to inactive harmful microorganisms only for 24 hours. Once the water became cold, these microorganisms being active.
2. Which water purifier brand gives better after sell service?
It is essential to focus on good service after sell. Although, all the water purifier brands offer satisfactory service after the sale. Despite Kent, Eureka Forbes, Pureit, and Livpure water purifier brands provide one of the best services after the sale.
However, after-sell service mainly depends upon the service center's availability in your location, types of service that your water purifier requires, accessibility of spare parts, etc.
If you want to check the service after the sale for any water purifier brand. So the effective way is to go to the above list of 11 best water purifiers in India and read each product's advantages or disadvantages.
3. How much water is wastage in RO water purification technology?
The most significant negative point of the RO water purifier is it wastes too much water during purification.
We can understand the water wastage in the RO water purification process with an Example. If you put 4-liter water in your purifier, then it will deliver 1-liter pure water. The rest of the water will become waste.
The wastage of water depends on the impurities and dissolved solids in your input water. The Higher the Dissolved solids and impurities your input water has, the higher it wastes the water.
4. How do I use rejected water by water purifier?
There are various ways to use extracted wastewater after purification such as washing clothes, utensils cleaning, showering, gardening, car washing, and other use.
5. Buying a water purifier online is safe in India?
It is safe if you are using a secure and trustworthy website like Amazon for purchasing it. But Before taking any decision, check out the specifications of the product and price detail on the other trusty website.
6. What is a TDS controller?
TDS controller is a screw-based device that controls total dissolved solids in the RO purified water. Generally, the RO water purifier makes an almost 90% reduction of the harness of input water.
For example, let me explain: if the TDS level of the input water is around 1000, then the level of purified output water will be about 100 ranges.
Water with a significantly lower TDS level doesn't taste great. To make the water healthy and consumable, it is essential to have some minerals and salt in the water.
The working process of the TDS controller is straightforward. When the water goes into the TDS controller presented in the RO water purifier system, the TDS controller divides the water into two ways. The first way goes through the RO membrane.
On the other hand, the second part of the water goes into the UV and UF filters. But the UV and UF filters do not make any change in the TDS levels. This is why the two different outputs come.
At last, these two types of water mixed up and become output water. This is the simple job of the TDS controller device.
Conclusion – Best Water Purifiers in India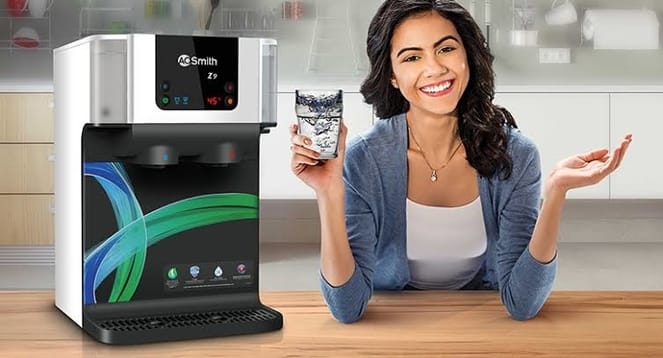 In this article, I have discussed the best Water purifiers model in India 2021. Also, I have shared some of the important things that keep in mind before purchasing it. Along with that, some of the frequently asked questions asked by users.
Now you make your buying decision smarter and easy. However, if I miss any information regarding any of the above mention products, please don't hesitate to ask me in the comment.
Also, please share this article with your loved ones to make them aware of water purification and help with buying the best water purifiers in India.
Now you tell us, What do you think about this post.
Did you like it & is it really helpful for you, if yes then share in your loving people or if no then comment us.
Thank you for given your valuable time. Your like, Share, and comments our motivation!
Related post:
Updated Post: 1-April-2021