Making the Mindset of Home Workout is very important for Women. But a lot of women would start workouts without a prepared mindset.
Then she will refuse to exercise or procrastinate their workout schedule.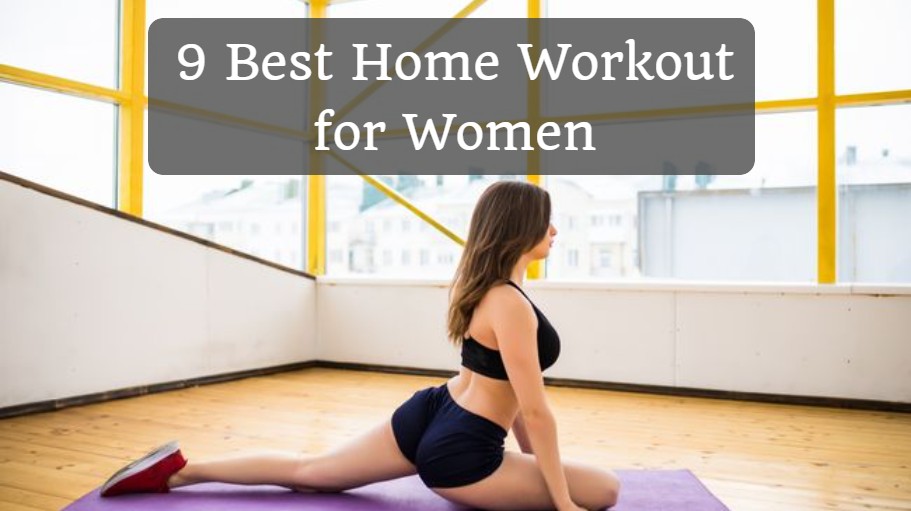 30 to 40 minutes daily workout is key to reducing the stress level & grow you are, physically, physiologically, and psychologically.
We know the curiosity about your fitness life, but only curiosity isn't enough. You need the right information from the right sources.
Now we are going to discuss in this article the 9 best exercises for women.
Strongly Recommended Fitness Tool: Best Treadmill in India
List of 9 Best Home Workouts for Women
No Equipment Workouts at home for women
#1. Push-Ups for Women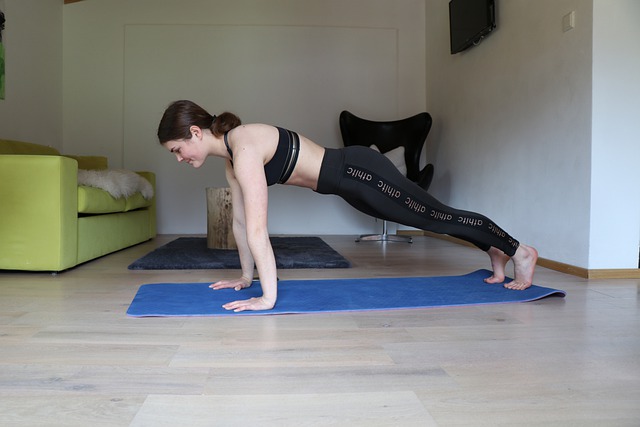 Push-up is one of the most popular home exercises. This exercise is beneficial for the breast, shoulder, and tricep. Basically, push-up exercise provides strength to your upper body parts & core muscles.
There are so many people in the gym, they exercise the entire body, but it comes to abs exercise. They try to avoid it. When you start push-ups, your leg & hands should be in a straight position on the ground surface.
During the initial state, it can be hard if you are beginning the fitness journey. Maybe you got to feel more pain in your upper body, but that pain really beneficial for muscle growth.
At the time of push-up exercise always consider focus to be the first priority as well as without pain, you will never grow your body, so keep continuing push-ups.
#2. Plank home workout for women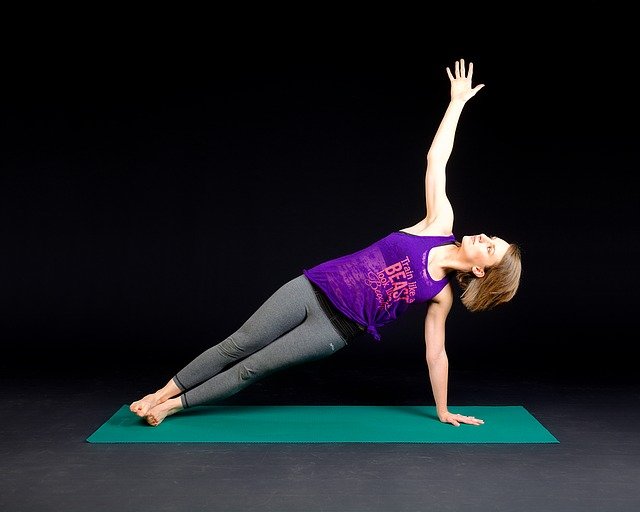 A plank workout is good for building the abdominal core muscles. When you start plank exercise, hold for 20 to 30 seconds at plank positions. Your body should be straight while you hold on to the position.
There are so many people in the gym, they exercise the entire body but it comes to abs exercise. They try to avoid it.
So home plank workout for women is the perfect way of making the proper shape abs.
This exercise also burns out the extra calories from your belly & makes your stomach strong. This is one of the best home workouts for women.
#3. Squats Exercise for women at home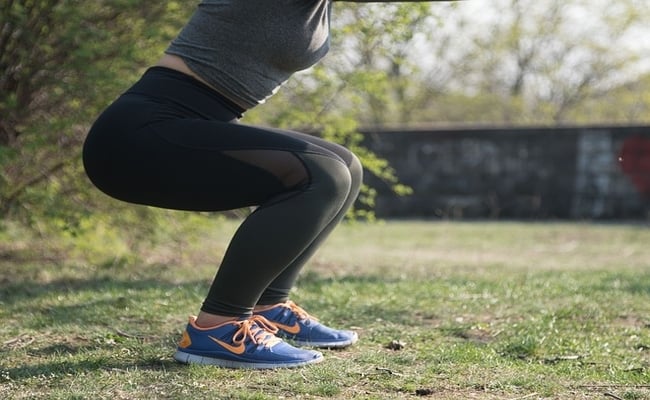 It is really amazing home workout for women 's thighs, hips, and butts. At the initial level, it would also be a painful exercise. As I earlier mentioned, the body never gains without pain.
Squats exercise not only building your thing muscles but growing immunity & maintains healthy heart rates.
Routine sets: 3
Each set: 25 Reps
If you follow this daily exercise routine for 3 months, it will really help build thigh muscles.
#4. Abs Crunches for Women
Do you have a little belly and want to reduce unnecessary fats. So this abs crunches exercise is especially for you. Simply lie on the surface, then bend your knees.
Keep your hands on your head back and start crunches. This ab crunches exercise to reduce extra fat and improve stomach muscles.
Abs crunches exercise to make beautiful of your figure. One of the most beautiful things about abs crunches exercise reduces the stress level & building the mental level.
#5. Raises the legs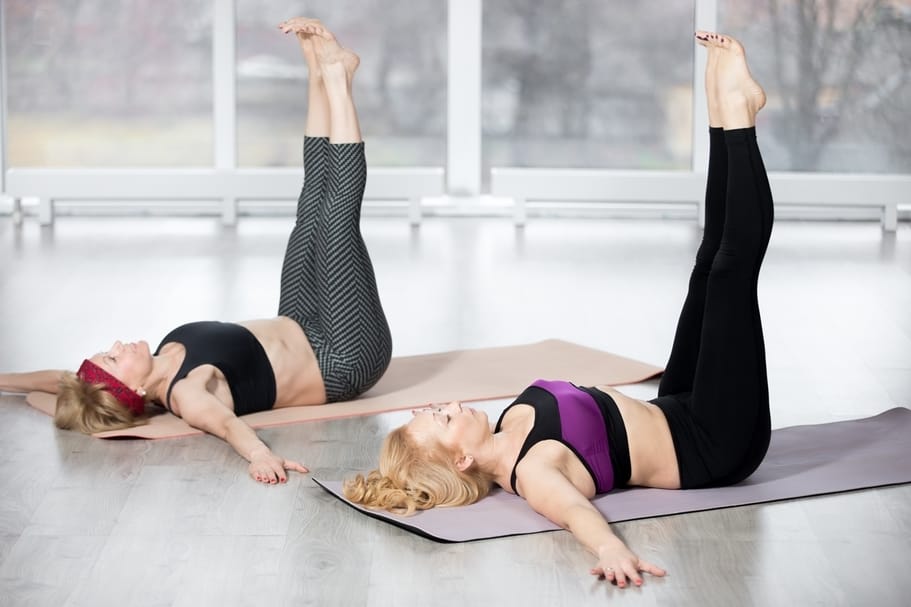 Leg raise exercise is the same as abs crunches exercise, but it will improve your back muscles. , do one thing. Lie on the bottom of the surface and lift your legs for a couple of seconds.
It will be good to improve your abdominal muscles. Leg raise is a strength training exercise that grows your mental level.
Workout at Home for Women With Equipment.
#1. Punching bag workout at home for women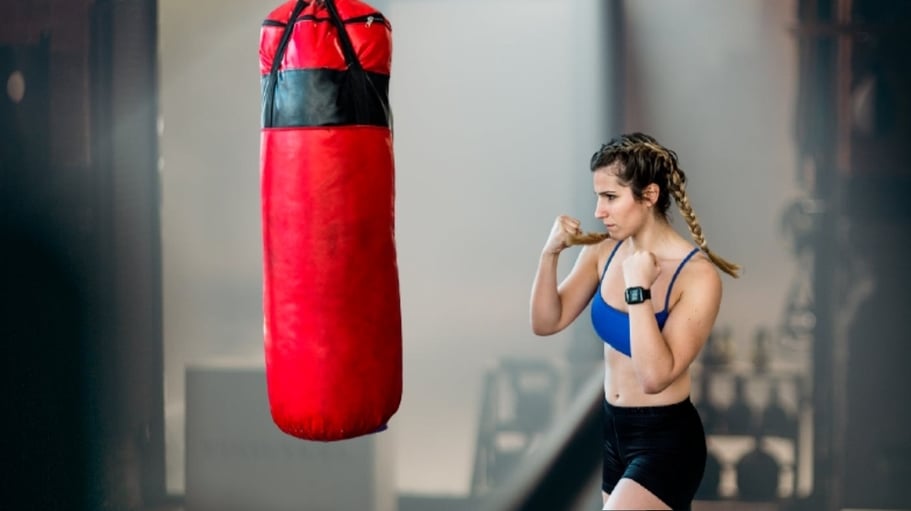 If you haven't used boxing on the punch bag, it would be really tough exercise for you. But if you are well set on punching bag workouts, then it would level up your fitness life.
Punchbag workouts improve your focus, discipline, and energy level. When you are angry or bad in mood, it will reduce stress and anger level.
Your punching bag weight should be 60 – 140 pounds during the workout. At the time of boxing, your mind should be in your control otherwise minor accidents can happen at the beginning stage.
This workout gives strength to your shoulders, handcuffs, and triceps. This is one of the best workouts to increase the focus level.
#2. Skipping workouts at home for women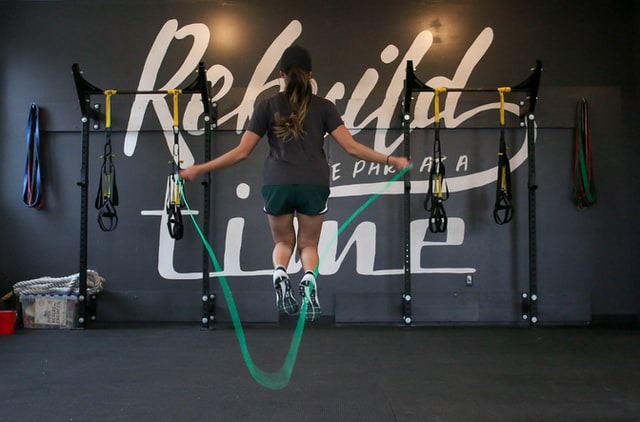 Did you set your fitness goal, but aren't kept jumping rope exercise.
If yes then, you are making a big mistake.
Daily 150 – 400 skipping is enough to maintain your body weight. The more you skip, the more calories you burn! This is the law of skipping exercise.
One of the most important factors of everyday skipping is to improve immunity and maintain metabolic rate.
There is a lot of research that state that every day skipping for 15 minutes is beneficial in cardiovascular disease.
#3. Running at home for women on a treadmill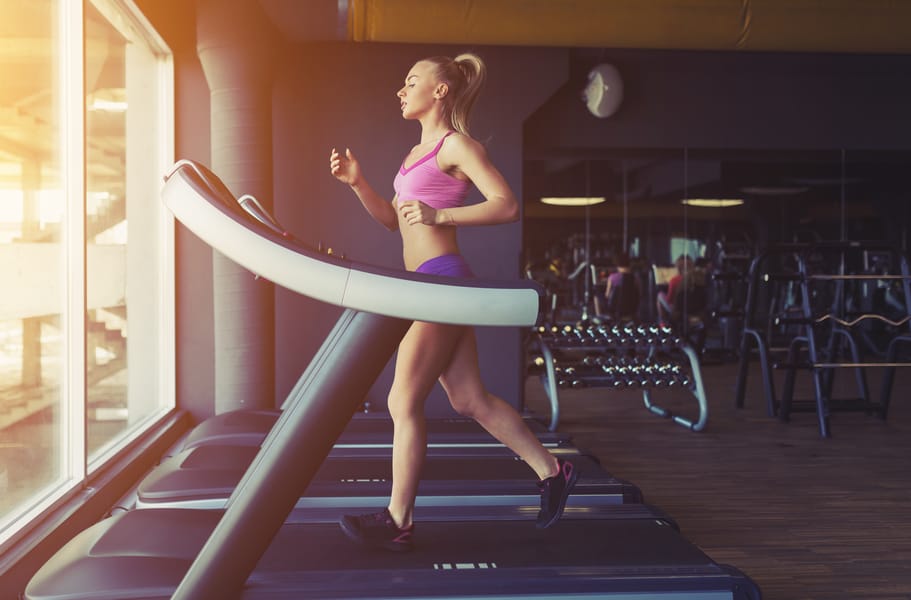 Running is a common and well exercise, but the world is changing very fast. Nowadays, every person is smart and wants to save time.
They would like jogging, running, and walking on the treadmill. At the beginning of running on the treadmill, start with a warm-up. When you feel comfortable, then increase running efficiency.
The treadmill is a handy running tool for those who know the actual value of time.
It has some advanced features that are very helpful in running, such as heart rate monitor sensors, exercise modules, voice assistant commands, etc.
Active Running is well maintained your heart rate and increases your mental level.
To get to know more about the treadmill, its running duration, and other beneficial features that can help you during exercise, go ahead.
Conclusion:
Life without working out is no means, same as fitness life is really challenging. No matter what challenges you are facing, the important thing is to get exercise constantly. 
Remember one thing; the fitness lifestyle requires effort, pain, and constant workout because, without pain, you never gain.
We have covered 8 fantastic home workouts for women tips. Now you tell us, What do you think about this post.
Did you like it & Is it really helpful for you, if yes then share it with your loving people, or if not then comment on us!
Thank you for giving your valuable time. Your like, Share, and comments on our motivation! Good luck.
Related Posts: